Favourite yoga pose:
Dancer Pose
Book recommendation for other yogis:
Learning to Silence the Mind: Wellness Through Meditation by Osho
Favourite snack after yoga:
Soon kueh/png kueh
Personal Mantra:
Don't compare your chapter 1 to someone else's chapter 20.
On days off, you can be found:
Sometimes doing yoga, sometimes at the library, re-borrowing books that I am unable to complete even after renewal (I'm a slow reader. HA)
Dream Vacation:
Santorini
Favourite music artist/band:
Donna De Lory, John Legend, The Honeyz
Favourite time of day to get your practice:
Mornings!
What was your first class like?
Hot, sweaty and slippery! It was a bikram class, 90mins, I wanted to die! It was a good experience though!
What's your favourite part of Lava Yoga?
Cozy and homely, a fun place to be!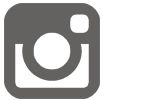 @Deenees